LEARN HOW TO INVEST
GUIDE FOR BEGINNERS: Start Here
Learning How to Invest for Beginners
Learning how to invest for beginners is much easier when we have a guide to help.
The Introductory Guide to Creating wealth by investing
This is the perfect resource for people who want to learn more about career growth, building businesses, and building prosperity with real estate investments.
BECOME A BETTER INVESTOR
Learn strategies you can use to build assets, just as I did. By adhering to the principles in this guide, I built a portfolio of real estate assets valued at more than $5 million within five years. Those assets currently generate more than $35,000 every month in income.
I started without credit and without much in the way of capital. You will learn how to do the same!
To build prosperity, we must think strategically.
The Introductory guide to creating wealth by investing will help you make better investment decisions and better life choices. If you want to know how those decisions worked for me (and how they can work for you), click the following link to get your free copy to my digital book:
I'll write this guide in a conversational style, sharing lessons that will help you become a better investor. Although I use masculine pronouns, anyone can learn and grow if they apply these lessons. If you click the link above and enter your email address, you'll also get updates to show examples on how I'm continuing the journey of building successful ventures.
One pledge I make to you:
I never ask anyone to do anything that I'm not doing.
I'm not a licensed financial advisor. I'm an investor, sharing strategies that l'm convinced you can use to build prosperity.
Wherever you are at this stage in your investment career, it's always tood to learn new strategies.
RULE #1: DEFINE SUCCESS
Regardless of what we're striving to achieve, we advance our chances to win when we begin by defining success. What's the outcome we're striving to achieve?
If you choose to read Prison to Paradise, you'll learn about my experiences as a stock-market investor and as a speculator. While locked inside of a federal prison, starting with only $2,000, I made buy-and-sell transactions with a cumulative valuation of more than $20 million. At their peak, those transactions generated more than $1 million in equity.  As a result of not defining success, and not changing strategies as my situation changed, more than $600,000 in equity evaporated within two trading days!
Not to worry!
Rather than dwelling on the loss, I look at the experience as a $600,000 education that I can pass along to you!
Lessons from those stock-trading experiences helped me become a more deliberate and strategic investor. I did. I know that if I defined success from the start, I would have considered all of my strengths and weaknesses. I would have made adjustments to my investment strategy over time.
When you're making investment decisions, assess the performance of your assets and the market. Be decisive and adjust when necessary.
In retrospect, I see that I should have created an exit strategy from stocks and moved into different asset classes that would protect my wealth. That strategy would have allowed me to protect against downside while continuing to grow as I advanced through the final decade of my prison term.
In fact, a more disciplined strategy could have resulted in my walking out of prison with more than $3 million in liquid assets!
I'm not complaining. The experience taught me many lessons that I'll share in The Introductory Guide to Creating Wealth by Investing.
We've got to know what we're striving to achieve. Pursuits will differ from one person to another.
PERSONAL FINANCIAL INVENTORY
I was born on January 15,1964. As I write The Ultimate Guide to Creating Wealth by Investing, I'm 54-years-old. According to my September 2018 financial statement, my holdings are as follows:
Value of Assets: $7,661,083
Total Debt: $5,488,049
Total Equity: $2,119,826
Those resources put me in a far different position from back in August of 2013, when I concluded 26 years in prison. As a result of my changed financial status, I make different investment decisions today from the investment decisions I made when I finished my term.
Likewise, you should take a personal financial inventory.
In the next lesson, I offer a worksheet that will help you define success. It will give you guidelines on where to start and challenge you to contemplate the outcome you're striving to achieve. When you have a starting point and a finishing point, you can engineer your path to success. You can prioritize your decisions.
Refine your worksheet as circumstances change.
The worksheet will help you create a disciplined, deliberate plan. If you execute your plan well, you'll be more likely to achieve the outcomes you want.
You may keep your worksheet private, using it as a personal compass to help you make better decisions. Or you may share it with others, living transparently and encouraging others to hold you accountable.
Use this strategy to improve your career, your business, or to create more wealth as an investor.
The Introductory Guide to Creating Wealth by Investing will help you if you're willing to take the following action steps:
Define success,
Create a plan that will lead to success,
Set priorities in place, and
Execute the plan day after day, month after month, year after year.
WHAT IS THE ULTIMATE GUIDE TO CREATING WEALTH BY INVESTING?
When you get right down to it, it's just a guide. At any given stage, we're on a journey. We are in one place on the journey in life, striving to get to the next stage. The guide helps us pursue a more disciplined and deliberate course.
The guide helps us to choose both strategies and tactics, taking our personal circumstances into account. One person will define success differently from another person. Or a person's circumstances may change. We can always adjust our strategies. We can always deploy new tactics.
WHAT ARE THE BENEFITS OF THE ULTIMATE GUIDE TO CREATING WEALTH BY INVESTING? 
A well-documented action plan will help you in multiple ways, just as it helps me:
Assess strengths and weaknesses
Recognize how decisions you make today influence what you build in the weeks, months, and years ahead.
Advance from one level to the next
Stay committed to a long-term investment plan
Keep your head in the game of building prosperity
My objective in creating The Introductory Guide to Creating Wealth by Investing is to teach others the strategies and tactics I used to build more than $5 million worth of assets within five years of getting out of prison—and to show others how they can succeed, too!
I'm firmly against get-rich-quick schemes. I am all about making disciplined, deliberate decisions.
WHAT YOU'LL LEARN IN THE INTRODUCTORY GUIDE TO CREATING WEALTH BY INVESTING.
I've organized this guide in a logical progression for beginners who want to learn how to invest. Although you can jump around, clicking through chapters as they appeal to you, I recommend that you read through the chapters in order.
Take your time. Read and study one chapter at a time. Apply what you learn. When you feel that you've got a good grasp of the method, move on to the next chapter.
You'll be surprised at how quickly you can understand strategies and tactics if you focus on the lessons one chapter at a time.
Note:
If you feel as though you have a firm understanding of business, you may skip chapter four through chapter eight. In those chapters, I create a case study. Using the fictional business, Liberty Hot Dogs, I explain:

How to launch a business,
How to raise capital
How to use financial statements,
How to assess the business, and
How to exit the business.

Readers who have a solid understanding of business may choose to skip lessons in chapters four through eight.
Ready to start? Here is what you can expect to follow:
CHAPTER 1: HOW TO BUILD YOUR INVESTMENT STRATEGY WORKSHEET
Your personal worksheet should be the foundation for every decision you make as an investor. It is the master template that will help you grow in your business, your career, and your success as an investor.
The key is to know where you are today, and to know where you want to go in the months, years, and decades ahead. Remember that we often overestimate what we can accomplish in a year, and we underestimate what we can accomplish in five years.
Start by defining success, and then engineer your path to succeed.
CHAPTER 2: HOW TO ENGINEER YOUR PATH TO PROSPERITY WITH INVESTMENTS
If you know where you are, and you know where you want to go, you can create your step-by-step pathway to succeed. Done right, you'll create a road map that helps you ask better questions. Those questions will open your eyes to the importance of setting priorities.
The guide will prompt you with questions, helping you see the opportunity costs that come with every decision you make.
In this chapter, I'll share how I engineered a path to climb through 26 years in prison, readjusting along the way. You'll see how I used that same strategy upon my release, to begin acquiring assets and building businesses.
I'll challenge you to do the same as you engineer your pathway to success, as you define success.
CHAPTER 3: HOW TO CREATE INVESTMENT TACTICS THAT WORK FOR YOU
Create investment tactics that align with your investment strategy. Effectively, every decision we make is an investment in our future. With each decision, we pay huge opportunity costs.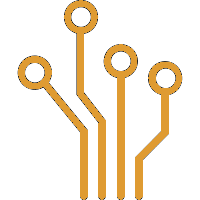 In this chapter, I reveal why I chose to invest in real estate rather than other asset classes when I started my journey. The goal of this chapter is to show you how to think strategically over the long term, considering strengths and weaknesses during your given stage.
Remember that every decision you make has an influence on what you will become in the years ahead. When you choose deliberately, in accordance with your plan, you choose wisely.
Note:
As mentioned above, readers who are confident in their understanding of business and finance may choose to skip chapter four through eight.
CHAPTER 4: HOW TO BUILD YOUR BUSINESS FROM SCRATCH
I attribute my understanding of business as a key component to my confidence in making career and investment decisions. For that reason, I encourage readers to learn the basics of business—from starting a business to exiting a business. This chapter begins a case study for Liberty Hot Dogs, a fictional business that will help you understand how to build your business from scratch.
I attribute this idea of using a case study to William Ackman, a well-known hedge-fund manager who taught a YouTube course on how to understand business. He taught others how to understand business through a fictional lemonade stand, and I borrowed heavily from his model to create Liberty Hot Dogs.
By understanding small business, you'll get a better understanding of how to launch your investment career.
CHAPTER 5: HOW TO RAISE CAPITAL TO FUND YOUR INVESTMENTS
We all begin our pathway to prosperity from some level. Where are you?
Some may say that I began my career in August of 2013, when I concluded 26 years in prison. But that wouldn't be accurate. I started my career in August of 1987, when I walked into the prison system. I started by investing in myself, developing my education and understanding of the world. Although I was locked inside of a prison cell, I could project into the future and engineer a pathway that I believed could lead to success.
I had to start with intellectual capital, learning how to develop strategies and tactics that would guide me from struggle to prosperity.
Upon my release, I used that same strategy to raise financial capital that could fund my investments. Because I had an unusual background, I had to raise capital in unconventional ways. That strategy led to my raising both equity and debt.
Through the case study of Liberty Hot Dogs, I'll explain how to raise capital through both equity and debt.
CHAPTER 6: HOW TO UNDERSTAND FINANCIAL STATEMENTS AND TRACK INVESTMENTS
As you acquire capital, whether through equity or debt, it's important to track how you deploy that capital. The goal of investing is to grow our equity. We must track our progress in methodical, measurable ways. To achieve that end, we rely upon financial statements.
Continuing with the Liberty Hot Dogs case study, we'll see how to develop a balance sheet. A balance sheet helps us keep track of assets, liabilities, and shareholder equity. We'll also see how to use an income statement, or profit and loss. Our income statement helps us to determine how we're performing over a given time. We can also look at cash-flow statements.
By understanding financial statements, we'll get a better idea of whether we're moving closer to our goals—or whether we need to adjust.
CHAPTER 7: HOW TO GROW YOUR MONEY THROUGH INVESTMENTS
When we raise capital, either through our own savings, by selling equity, or by raising debt, we need to put that capital to work—just as we need to put our intellect to work with good critical-thinking skills.
Without a solid plan, we fall behind. Our Liberty Hot Dogs case study helps us see how deliberate decisions result in a continuous redeployment of assets. It's crucial that we make decisions methodically, always looking at progress from our accountability metrics—which we get from the financial statements.
The more closely we can monitor progress, the more effectively we can make business and investment decisions.
CHAPTER 8: HOW TO EVALUATE YOUR INVESTMENTS TO GROW YOUR MONEY
To make strategic investment decisions, we must understand the journey of a business. Frequently, that journey takes time to mature. For example, Amazon.com, one of the most valuable and successful companies on the planet, started with a deliberate plan to lose money every year. As investors, we must sow seeds today for the success we want to achieve in the months, years, and decades to come.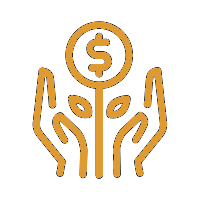 This chapter continues the Liberty Hot Dogs case study, showing where the company stood after five years of operations. We'll learn different options available for the stakeholders of Liberty Hot Dogs. The owners could begin to pay out distributions to generate cash. They could sell the business to a competitor. They could sell a portion of the business
to an investor or to a group of investors. They could take the company public, selling shares on the stock market.
Every decision has advantages and disadvantages. As investors, or business people, we should think about options and determine the best course of action to exit the business we built—or to stick with it.
CHAPTER 9: HOW UNDERSTANDING ALTERNATIVE INVESTMENTS CAN MAKE YOU MONEY 
Successful investors know that there are many ways to invest. We should understand more about retirement accounts and determine whether investing in retirement accounts is the best approach for us.
We also should learn about alternative investments. Investments are only worth what the next person is willing to pay for an asset. Sometimes, we should invest in stocks. Sometimes we should invest in startup businesses. Other times, alternative investments make more sense.
This chapter introduces us to alternative investments and offers some examples that investors may consider.
CHAPTER 10: HOW TO INVEST IN REAL ESTATE FOR BEGINNERS 
What does it take to invest in real estate? The conventional answer is that an investor must have both money and credit. Yet I've found the opposite to be true. A person who thinks creatively can begin to invest in real estate even if the person doesn't have a credit score, and even if he doesn't have any money. All that is required are good critical-thinking skills.
At this stage of the course, I share a real-life case study of how and why I chose to build my fortune in real estate. I'll explain how I began to invest in real estate, suggesting tactics others may use to begin their journey as real estate investors.
CHAPTER 11: HOW INVESTING OVERSEAS CAN MAKE YOU MORE MONEY
As investors, it's crucial that we listen to the market. When markets change, we should change our investment strategy.
In this chapter, I show how and why I changed my investment strategy and tactics in 2018.
Use this chapter and future chapters as guides to help you think critically about the investment strategy you're using.
.