Do you want to improve sales, grow your business, or reach a higher potential in your career?
Check out our business development services!
Leaders work with our team to develop marketing strategies like those defined below. Click on the expanding boxes to learn how our team can help you.
Through this website and my various publishing platforms, you'll get a sense of my team's capabilities.
If you want to create a marketing or business development strategy to highlight the value your organization brings to the marketplace and boost sales, we can help.
We produce daily content and oversee marketing campaigns that deliver results on a month-to-month basis, or on a per-project basis.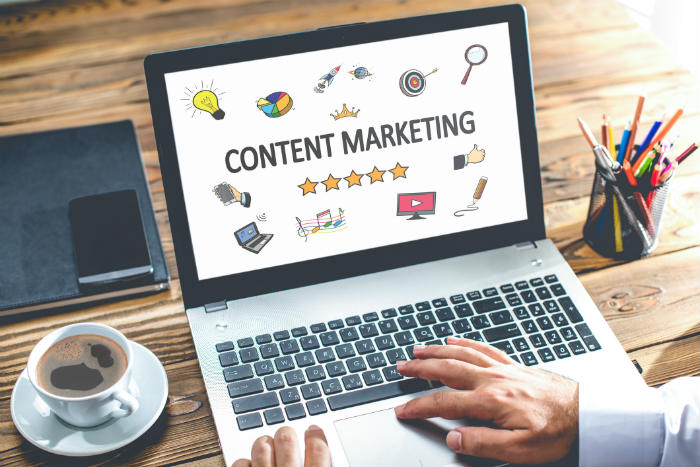 Ghost Writing
Our content writers will write the story of your business or your life. Your story will differentiate you from competitors, helping to solidify your reputation as an expert that adds value. We offer wrap-around service to publish in softcover on Amazon, as well as digital, interactive PDFs that you can use for marketing.
Click here to inquire about pricing and terms of service.
Integrated Website Development
If you like the look and feel of MichaelSantos.com, consider letting our team work with you to design and build your fully integrated website. Our team can provide your business with a full package, including graphic design, copy writing, and marketing strategy.
Click here to inquire about pricing and terms of service.
Podcast Development and Production
As a business owner, you want to get your message out in the ways that your prospective customers want to receive your message. Creating a podcast could be the way for you to connect and to start building relationships. Our team can help you get your message out with turnkey podcast development and production.
Video Development and YouTube Channel
Today's marketplace requires business owners to have video content. Through video, your prospective customers can get to know you. The more you share about your business and your life, the more trust you build with your prospective customers. People buy from people they know, like, and trust. Use video to help get your message out.
Alexa Skill Development
Amazon's Alexa is a great tool to connect and interact with prospective customers. Use the power of your voice to connect with people who may have an interest in the products and services you offer. Our team can help with the full development and implementation of your Alexa Skill.
Social Media Marketing Development
Learn how to use social media to connect with prospective buyers on platforms that include Facebook, Twitter, YouTube, LinkedIn, Instagram and other platforms. If you lack the team to publish content on every platform where customers can find you, then connect with us for help.
Personal Branding
If you're visiting MichaelSantos.com, you can see how I've rebranded myself. Despite the bad decisions I made in my teens and early 20s, I have crafted a message that influences the way that others perceive me. Those perceptions have allowed me to overcome the stigma that complicates the life of people who once made bad decisions. Let our team craft a new narrative for your life. We know how to position you for success!
Email Marketing Campaigns
Follow your customers on the journey as they learn to know, like, and trust your company. Sequencing of messaging at every stage is crucial to nurture relationships. Our team will work with you to craft an email sequence that serves your customers best.
Blog Development
Do your customers know about your company? Do they know about your expertise in the industry? Consider a blog system that shows you're an expert in your field. Writing is hard. We craft messaging that will let your customers know of your expertise.
Bot Marketing Development
Build a bot that will allow your team to connect with prospective customers with more ease. Our team can build Facebook bots or Linked In bots that respond to your customers, giving them the information they need to know that you're the best in the world at what you do.
Influencer Marketing Campaigns
If you want to connect with a wider audience of prospective customers, then consider bringing influencers in your niche. Influencers have wide followings. An influencer's endorsement of your product can bring more awareness to your expertise. Contact us to learn more about how you can get influencers to promote your products and services.
Digital Training Curriculums
Build digital training curriculums that will help your organization grow. The initial investment is like a seed that you plant. That plant grows into an orchard that provides fruit for the life of your business. Digital products I've created influence and teach more than 100,000 people each year. Consider our team as a resource to help create your digital training curriculums and products. End to end development services available.